Make CYE Enterprises your Roofing Contractor of choice. Consistently exceeding client expectations, CYE has earned the reputation for superior workmanship, client service and a responsive team effort that emphasizes our commitment to excellence.
No matter the scope or complexity of your roofing project, CYE has the expertise and flexibility to successfully complete your project on-time and with-in budget.
CYE is a 3rd generation roofing contractor with a combined 50 years of experience in roofing management. We have an advanced level of expertise in government roofing requirements including, project safety, security and quality installation. We provide in-depth project assessment and estimating ensuring a top quality and cost effective product. CYE provides quick turnaround times on all requests for proposal (RFP) and solicitations, and has the flexibility to bid on Line Item, RS Means and Service Contracts proposals. CYE can also assist Contracting Officers in finding appropriate funding sources to meet multiple criterions of certifications, past experience and methodology.
CYE has extensive experience with all aspects of IDIQ Roofing Contracts. Our up-to-date IDIQ experience assures project success and seamless contract administration.
The excellent performance of the CYE roofing team of estimators, Registered Roof Consultants (RRC) and LEED-Certified personnel was recognized with a 2015 SBA Contractor of the Year nomination.
ROOFING CAPABILITIES:
Roof Replacements
Roof Repairs
Roof Maintenance
Roof Alterations and Renovations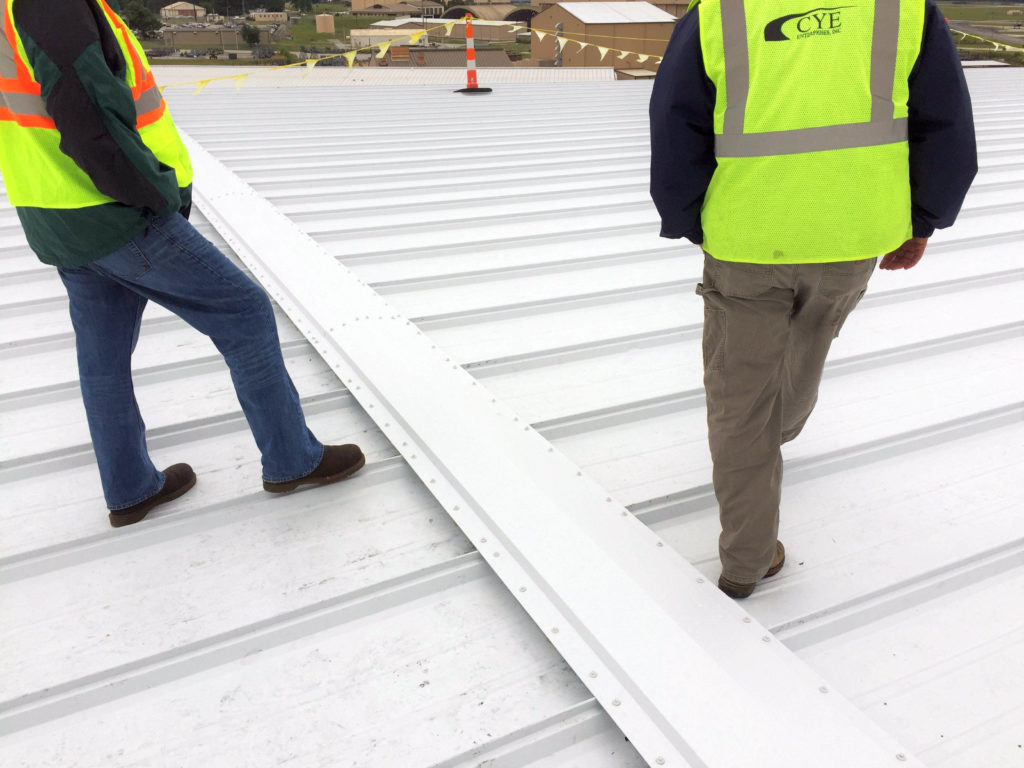 TO GET YOUR ROOFING PROJECT STARTED THE RIGHT WAY:
Please Call: 904.224.8224 or Email: info@cyeinc.com